Your Milledgeville, Ga Concrete Professionals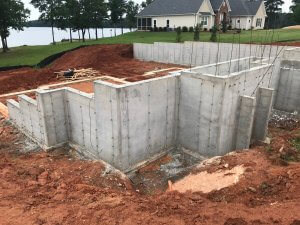 Oconee Concrete offers commercial concrete services to Milledgeville, Georgia and surrounding Baldwin County.  There is no job too large or too small for us. Whether you need one yard of concrete for a repair or small project, or 20,000 yards for a large undertaking, we'll be on the job with the same level of dedication and professional service. We will use our experience delivering to sites in Milledgeville to help mix our concrete to your specific requirements based upon a variety of considerations including: strength, season, reinforced or non-reinforced. Our flexibility has no limit.
We value your time and truly understand the importance of meeting a construction schedule and your personal schedule. With our experience, latest technology, and our fleet of over 30 trucks – combined with our dedication to on-time delivery anywhere in Milledgeville- we maintain flexible work hours and your schedule is our schedule!
From our Milledgeville plant, we service Eatonton, Sandersville, Irwinton, Gordon, Gray, and Monticello.